Frequently asked questions
---
Who is Transportable Home Finance?
We are the ONLY mortgage broker in Australia that specialise in helping people obtain loans for transportable homes and other styles of factory built housing.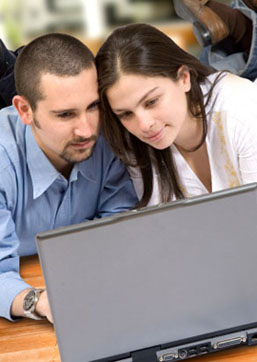 Where do your funds come from?
We have made arrangements with some of the major banks to fund the construction of transportable homes. Overall we have access to over 40 different lenders, however only a handful of these can help with transportable houses.
How much do your services cost?
For the majority of customers our services are completely FREE! We are paid by the bank for introducing and packaging your loan application which is the work that would otherwise be completed by a bank manager.
The only time that we will charge you a fee is if we will not be paid a significant amount by a lender. Lenders tend to not pay brokers for short term loans (less than 18 months) or for some types of commercial loans. We may charge a small brokerage fee if you are applying for a smaller loan that is less than $200,000.
Why should I use THF instead of my bank?
Most banks are terrible at financing transportable homes! Bank staff are paid bonuses for introducing home loans so will often tell you that "it can't be done" so they won't lose your business to another lender.
Did you know there is a huge difference between banks lending rules and discounts for equity loans or transportable home loans? We specialise in this type of finance and can quickly find you the best deal. Contact us or enquire online for more details.
What are your interest rates?
The majority of our customers are eligible for a professional package discount or a discounted basic loan, both of which are well below the standard variable rates offered by the four major banks.
If you have credit defaults or commercial security then you may have a higher interest rate.
Can you release funds prior to the house being on site?
The answer to this question varies depending on your situation. The majority of lenders have strict lending guidelines that will not allow them to release funds before a certificate of occupancy (or equivalent) is issued from council. This means that they will only give you the money to build once the house is complete!
We have loans available from some of our lenders that will allow some of our customers to release funds prior to the house being on site.
If you have equity available in your land or another property then contact us to find out about our cheap equity loans. Our lenders are often able to lend up to 95% of the land value as an equity loan with professional package discounts.
If you have a friend or family member with equity in real estate then contact us to find out about our special discounted construction guarantor loans.
If you do not have equity or a guarantor then you are unlikely to be able to build a transportable home or buy a removal home (second-hand home). Some people are able to get a personal loan to fund the construction however the lenders requirements are usually very strict so this is not a common solution.
We are currently in the process of negotiating with our lenders to provide other funding options.
How do I know if I can get a loan?
Contact us to discuss your options. If you complete and fax us a short application form along with some additional documents (like payslips and loan statements) we can complete a more comprehensive assessment. We do not charge anything for these services. A short application form is an assessment only and not a full application to a lender.
Can you finance over 50′s accommodation on leasehold land?
No lender that we know of is able to finance leasehold over 50′s villages using a mortgage. We are able to finance the purchase of this type of property if you have other real estate to use as security or a guarantor who has other real estate that they can use as security. Please read our articles on guarantor loans and equity loans for more information.
If you do not have other real estate or a guarantor then you are usually limited to a personal loan. In our opinion this is not a viable option because the maximum loan terms are 7 years and the rates are far higher than those of a mortgage loan. Unfortunately there are no other solutions that we are aware of. If you join our mailing list (top right hand corner of this page) then we will keep you updated if any new funding options become available.